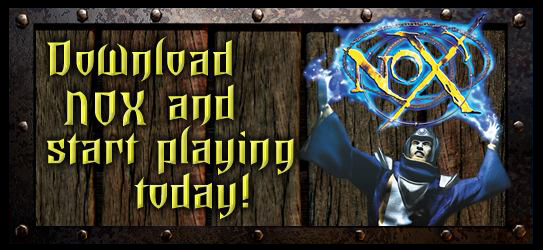 Buy Nox on GOG.com
If you don't already have it – you can still buy the game!
Nox Reloaded
If you already own the game visit the Discord to download the all-in-one patched Nox installation.
Singleplayer Maps
Required to play solo mode. Just extract them into the maps folder.
German language Patch
Self-explanatory
Nox Solution
Contains the SDL patch among other fixes. Might be useful if you experience problems with the GOG Nox version.
Play in Browser (playnox.xyz)
Play in Browser (alternative link)